About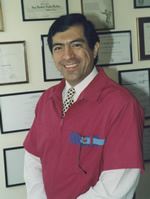 Dr. Jorge Fuentes believes that improving people's smiles through conservative dental techniques has a positive impact on their overall appearance and self-confidence. His philosophy is to care for patients' health and safety from both a conventional and alternative point of view. This approach to dental treatment is sometimes called "biological" dentistry or "biocompatible" dentistry.
Information for Informed Decisions
We provide you with clear, complete explanations about every aspect of your dental health. We are convinced that informed decisions are better decisions and lead to long-term health.
Experienced & Trustworthy
Dr. Jorge Fuentes was born and raised in Mexico City, went on to study dentistry at the School of Odontology at the Universidad Nacional Autonoma de Mexico, and graduated in 1979.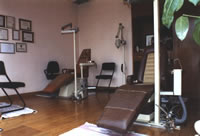 He has been practicing as a dentist in Mexico City for more than 25 years and spends many hours in seminars and other continuing education courses every year in order to stay current on advances in the field. He dedicates himself to the art and science of oral rehabilitation, which includes restoring and enhancing the functional, phonetic and aesthetic aspects of patient's mouths.
To hear what his patients say about his work, please see our Patients Speak page.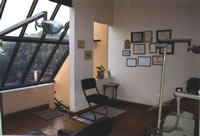 New Patients Are Gladly Accepted
Our practice is based on the referrals of our satisfied patients. If you like the way we have cared for you, please tell your friends, family and coworkers about us. You can be certain they will receive the same courteous, expert care that you have.